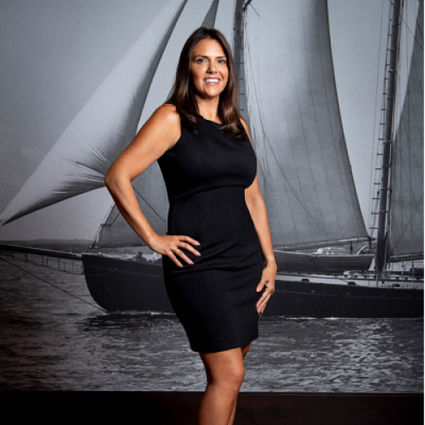 Melissa Carbonell
REALTOR
A little about me
and why I love real estate
How can I make you part of the Fort Lauderdale community? Are you new here? Let me show you around town and find the life you've dreamed of having. Are you already living in Fort Lauderdale but looking for the home to raise your children or retire in? What does the perfect life here look like to you? How can we make that happen?
Born in Northern California, Melissa Carbonell has lived in various locations throughout the U.S. as a "navy brat," including San Diego, Norfolk, New York City and most recently Houston, Texas. Her interest in real estate began in Houston in 1995, when she began to purchase, renovate and flip foreclosure properties. Three years later, she established her own company, Premium Mortgage, where she worked directly with custom home builders as a mortgage banker for 10 years. During this time, she obtained her real estate license and continued to buy rental and vacation rental properties. In 2005, Melissa transplanted to the Coral Ridge neighborhood in Fort Lauderdale, Florida and has been continuously exploring future development and other real estate opportunities in the area since that time. Melissa is very passionate about South Florida real estate, and is excited to bring her more than 18 years of expertise to the greater Fort Lauderdale community.
On the personal side Melissa is a mother and a wife. She is an active member at Coral Ridge Country Club where she is on the Iola tennis league. She is a yogi at The Yoga Joint, a foodie and an animal lover campaigning to change laws that protect pets. Her daughter Victoria is a ballet student at MUSE Arts and an aspiring equestrian at The Davie Ranch. Her husband is an avid golfer and runs an auto transport company High End Transport, Inc. They live in East Fort Lauderdale and love the lifestyle that South Florida provides for their family. They will welcome you and your family into the community as if they have known you for years.